I'll let you in on a secret. I keep going to
DDBD.org
to check to see if my name and picture are really there. In fact, I just checked again. Yep, still there. It's real. It's really real.
I'm a member of Different Drummer Belly Dancers!!!!!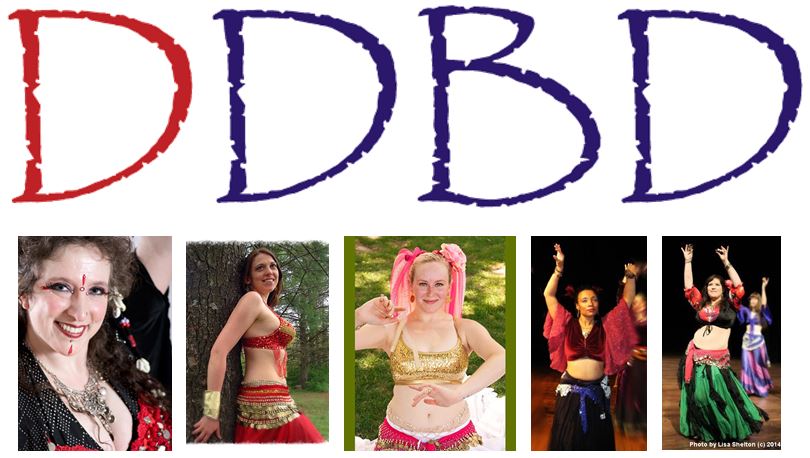 See? There on the end, in the green skirt, under the last D? That's me!!!!!
Margaret, Angela, Liby, and Laura are fabulous dancers, and awesome people! I keep saying that I am so honored to join them, but I feel like honored isn't a strong enough word. I'm going to have to work super hard, because I don't feel like I'm anywhere close to the same league as them. I can't wait to be the Dancer that they are!
But don't worry, I'm still writing.
The Three Zombies and Other Undead Fairytales is still under construction. It's written, edited, and recorded. The cover is designed. Now I'm working on editing the recordings. Producing an audiobook is new to me, so it's going slow. I'm learning a lot through trial and error.
April is
Camp NaNoWriMo
. Unlike NaNoWriMo, where the goal is to write a 50,000 word novel in 30 days, Camp NaNo is a bit more unstructured. You can choose what you write and your own goal. This time, I'm writing 25,000 words of short stories.
Finally, I was also selected as a mentor for
The Choir Million Skills Project
. My interview is at the end of this month. Afterwards, the team will take my interview and make it available for users as a series of instructional videos to learn how I go about writing a book in 30 days. I hope people like it and can learn something from me.
Life is pretty awesome.
Until next time, let's dance!